Most people believe that digital marketing is just another process, but actually it is a combination of many activities and multiple platforms. All digital marketing strategies depend on multiple factors such as consumer's psychographic and demographic presence.
For an effective digital marketing strategy, you need various tools to plan and execute your digital campaign. For every successful digital marketeer, knowledge and proficiency of these digital tools is very important. There are so many tools and platforms available for digital marketing. We will discuss 14 digital marketing tools that can boost your online presence right away.
1. GMB
Google is the most widely used search engine in the world and the dominance of the google search engine can be very helpful for the new players to boost their online presence. GMB or google my business can be GOD's gift for the local businesses and startups. GMB presence alone can be a huge factor in enhancing your online presence. You can add your business information directly on the google platform and save yourself from many hassles. Your website or webpage will start appearing in the google search, that alone can be a great asset for the local businesses.
2. SEO Crawling Tools
SEO crawling tools are a very crucial part of digital marketing. You will receive very vital business insights about your competition via SEO crawling tools. You can easily identify the crucial issues at your customers website and create good backlinks.
SEO crawlers are very affordable, easy to learn and offer a great return in the future. They will provide you the detailed SEO reports also.
3. Control Your Presence on Google With Google Search Console
Google search console is a great tool that can be used to submit your sitemap. You can also test the speed of your website along with the organic search traffic. You can also learn similar tools for the other search engines like microsoft bing and chinese baidu search engine. All have their own importance depending on your targeted audience.
4. CMS
Publishing fresh content is very essential for digital marketing. To generate more traffic for the websites you need to continuously update the content of your website and keep building links. A robust content management system or CMS helps you manage your website's content, edit it, add graphics and build links very efficiently.
The best of it is that you don't need to learn any language for that, just your CMS or content management system can handle that for you.
5. Website Chatbots
Chatbots are very useful to keep your customers engaged and help them in case they need some specific information. These are also the best for collecting your customer's information for future marketing purposes.
In the end we can say that continuous learning and innovation is the key for the best digital marketing campaign to boost your online presence.
6. CRM Systems
For a successful digital marketing campaign, you need more customers to focus on your campaign. A good customer relationship management system can help you focus on the specific requirements of the particular customer. CRM can help you keep an eye on the new visitors and customers. CRMs can help you focus on the customers based on their interaction with your product.
Video Credit – Orange Dice Solutions
7. Proficiency in Google Ads
Proficiency in google ads is very crucial for the future of your agency. It is almost as important as excellent SEO skills. In your digital marketing campaign, you can boost your traffic by video ads, search ads, display ads and shopping ads.
8. Facebook Ads
Facebook is the biggest social media site with multi billion active users. You will get targeted advertising options like never before and facebook also lets you interact with your audience and manage it efficiently. Free and paid promotions at facebook is very essential for every digital marketing agency.
9. Instagram Ads
Facebook will offer you a chance to use instagram for your advertisement as it is owned by facebook. Therefore, you don't need to do it separately and utilize both platforms together. Both platforms have their own audience therefore you have to ensure that you have a specific ad campaign for specific audience.
10. Twitter Hashtags
Twitter is another social media tool that can really boost your digital campaign. You need to be skillful in using the twitter hashtags to your advantage and target your audience with the help of them. Although twitter doesn't have the same type of presence as compared with facebook or google but still it can be very useful for any digital marketing campaign.
11. LinkedIn
For the recruitment marketer, LinkedIn is the best platform. It was created for the employees and employers to provide them a single platform of network where they can explore jobs.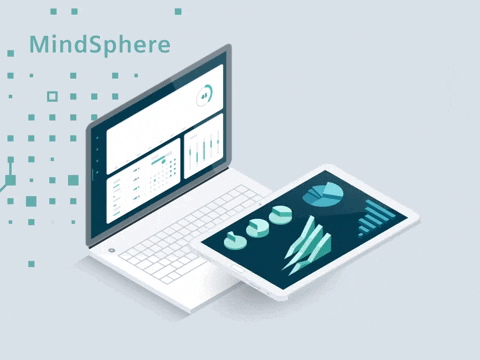 12. Tools for Social Media Management
It is very difficult to keep track of all the social media posts for a business. For them, there are various tools in the market that can help you handle and schedule all your past and future social media posts. With the help of these tools, you can manage all your social media activity at a single platform.
13. Deep Linking Platforms
Highly active apps can send the users to specific locations for thorough interaction with the help of deep linking platforms. This is very important for the digital campaign, even if the user doesn't have the app downloaded, they will receive the separate link that can send them to google play store to download the app.
14. Tools for Email Marketing
For many industries like pharmaceuticals, education, healthcare, banking and consulting etc email marketing tools are great help. You can create customized email campaigns for your targeted audience.