A website can either be built with UI (user interface) or UX (user experience). So, let's explore both the concepts of UI and UX through this article. They both go hand in hand with each other, you can't have success without the other. User experience (UI) focuses on having a deep understanding of the user. It involves improving the user interaction with the website and its products. It involves perceptions like needs, values, abilities and limitations of the user with the company's product and services. Analysing these factors, one can interact with their users better and increase their website traffic. Here are discussed 6 strategy resources to improve your website UX.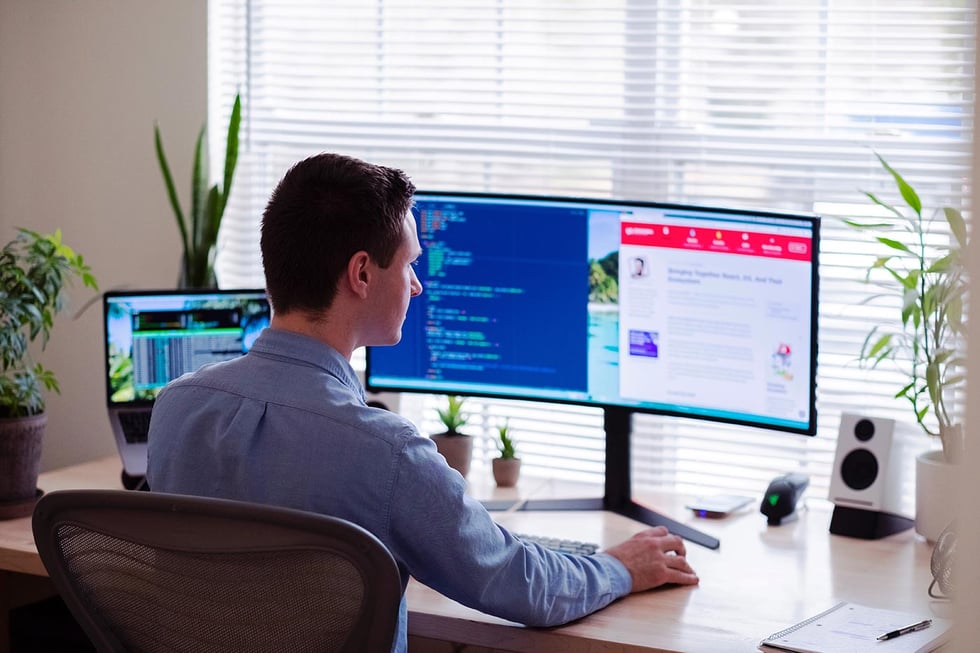 The first two strategy resources are going to be focusing on accessibility of your website. The first one is a web accessibility evaluation tool ( WAVE ). WAVE in short is an automated testing device which offers a visual feedback of the accessibility of the website content material, even one page at one time. It injects various icons and buttons to your page and facilitates human evaluation as well as accessibility issues. It also allows you to follow all the rules of web content accessibility guidelines (WCAG) standards. Second one is STARK, a contrast and colorblind simulation software to check the visual accessibility of your website. Stark makes it easy and simple to design and build accessible products from the start by providing you the right tools, right where you want them to be. The simulator features 8 types of colorblindness, making it even more user friendly than others. The software also has an integrated contrast checker, which helps to check the contrast ratio of the background and text color. The content with low contrast rate is harder to read.
After checking the accessibility, you need to focus on technical aspects of your website. The next thing you need to know about is the google lighthouse. It is an efficient and cost free tool that helps you to get powerful insights to help improve the website. It provides information about the website performance, search engine optimization, test page load time and much more. One can also use google lightlight end report, which offers valuable insights and tips to improve its performance and web page experience such as cutting down the number of plugins and widgets, vulnerability of JavaScript libraries or optimizing the images. It also uses only secure database connections and avoids the use of unsecured commands like documents.
The fourth resource is the use of Pingdom. It checks the speed and monitors website performance. It contains easy to understand APM integrated experience. It helps to monitor the websites functions and prevent the crashing of your website and maintain maximum uptime. Pingdom provides a testing ground for your website. So that if there is any defect in the plugins, one may be able to detect and fix it in an early stage and could avoid a disaster.
The next step would be seeking information. Privacy laws limit the company to seek full information of users that may be required to have feedback or to do improvements. But don't worry anymore, that is where the lucky orange comes in. It provides various powerful facilities that can help us to learn about website visitors. The lucky orange offers session recording, dynamic heatmaps, live chats and much more, providing you to understand customers from every level. In session recording, you can watch people navigating your website and detect what's preventing them from converting, whereas Dynamic heatmaps studies visual engagement patterns. Lucky orange offers live chat, visitors profile, conversion funnels, surveys and insights to have an inside look at real visitor experiences. It helps to get rid of years of research and testing while increasing the revenues along the way.
Video Credit – Louise Henry

Last but not least we are going to talk about BrowserStack. A world's most trusted platform used for cross browser testing. It is a web based platform that helps the developers to test the sites as well as apps, mobile phones and operating systems. They provide four featured products. It is an easy to use testing platform offering professional services. Improving your website UX will boost its rankings on search engines and ensure better customer engagement.
Using these six web strategies resources you can surely connect with the users more easily, resulting in an increase in traffic and conversion rate of your website. Your next step after UX will be UI. In UI, there is more focus on featuring, promoting the product and work of the company. It promotes creativity and designing whereas UX focuses on users' needs. Remember an ideal website is one which has a perfect blend of both UI and UX. Building a website can be a long hectic process but in the end, it's all worth it. As it is only through your website that a customer can reach you and your products.